Plastic Valves for Glass Panel Processing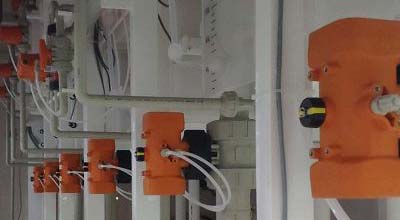 Glass panels are becoming thinner, clearer, and solider as the technology develops.
Glass panels of various sizes and thicknesses can be processed by acid etching which is done by 5-25% hydrofluoric acid, 5-25% sulfuric acid, or oxalic acid. The primary steps include cleaning, etching and double cleaning. The etchant may contain glass dust after long-time usage and the high content of fluorion in the etchant makes it difficult to dispose or recycle.
KOSCN can provide plastic valves for the glass panel acid ethcing process:
KOSCN MV series diaphragm valves are suitable for etching acid handling which allow the glass dust to pass through. BV202 pneumatic ball valves provide large flow rate and ensure the smooth operation of acid circulation system.
Application examples
---
Other applications