Piping Systems
Thermoplastic Piping Systems
KOSCN piping systems can be made using different kinds of plastic materials, including PVDF, PP-H, PP-Natural. PPH/PP-Natural features good chemical corrosion resistance, mechanical properties, heat resistance, and thermal deformation resistance. PVDF has good resistance against high temperature and chemical corrosion to ensure the water quality during piping transportation.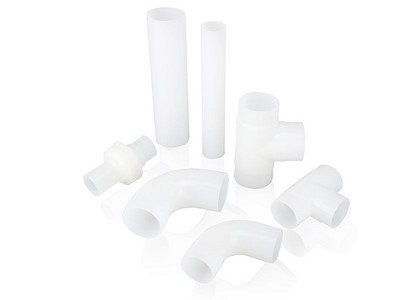 Pressure Range: 10-16bar
Size: 20-63 mm
PVDF (Polyvinylidene fluoride) features high strength and good corrosion resistance. Due to its chemical inertness, PVDF hardly reacts with any medium.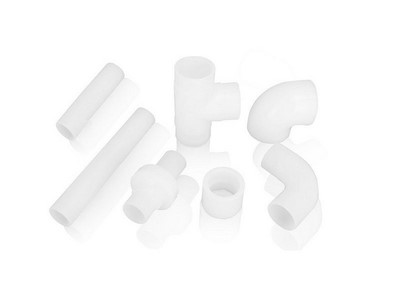 Pressure Range: 10bar
Size: 20-63 mm
PP-H (polypropylene) is a non-toxic, odorless, and tasteless, opalescent, highly crystalline polymer with a density of only 0.91g/cm³.
KOSCN is a professional manufacturer of flow control products. Our product range includes plastic valves, pneumatic actuators, pressure sensors and piping systems. We offer industrial plastic valves in various sizes, of different materials and for different pressure ranges, guaranteeing the right valve for any piping system. Manual, pneumatic, or electric actuators for valves are optional to best fit your application requirements.
Our plastic valves and piping systems are good low-cost solutions for flow control needs in various applications, including waste/wastewater disposal, chemical processing, metallurgy, landfill leachate processing, integrated circuit manufacturing, semiconductor manufacturing, glass panel processing, food and beverage, paper making, power industry, bio pharmacy and more.
KOSCN has obtained multiple patents and is a national high-tech enterprise. We have professional teams for product design and development, manufacturing, mold production, injection molding and quality control. Our quality management system is in strict accordance with ISO9001, ISO140001, ISO45001 to ensure the excellent reliability and outstanding durability of products.