Plastic Diaphragm Valves for Metallurgy Industry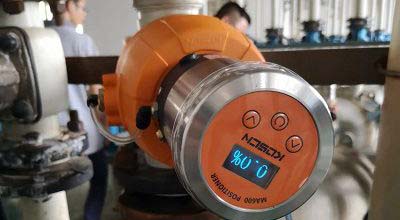 Hydrometallurgy is a technique within the field of extractive metallurgy, the obtaining of metals from their ores. Hydrometallurgical approaches consist of these process stages: crushing pretreatment, leaching, solid-liquid separation, solvent extraction, ion exchange, second extraction and crystallization.
In the leaching process, it is usual to use 50% sulfuric acid, 25% hydrochloric acid, nitric acid, sulphureous acid, hydrofluoric acid solution as solvent, or 30% sodium hydroxide, sodium carbonate and sodium sulfide alkaline solution as solvent. KOSCN MV and BV series plastic valves are ideal for application in leaching process with their outstanding chemical resistance and large flow rate.
For ion exchange and extraction process, the work pressure is 0.2~0.5Mpa, temperature is 50~60℃ and the corrosive chemical liquid contains crystalline particles, which are all challenges for valves. KOSCN MV plastic diaphragm valves are suitable solutions to these pain points due to the large flow rate, high temperature resistance, corrosion resistance and capability of handling media containing particles.
Application examples
---
Other applications